---
---
PLANT A TREE IN THIS BOX Step 1: First things first, enjoy your coffee. Every day.
Step 2: Place the empty package in a flower pot or in the ground. Fill with soil and used coffee grounds.
Step 3: Plant the sapling in a place where it can grow freely.
TIP: Douglas fir needles can also be used as a flavourful wild herb. Enjoy!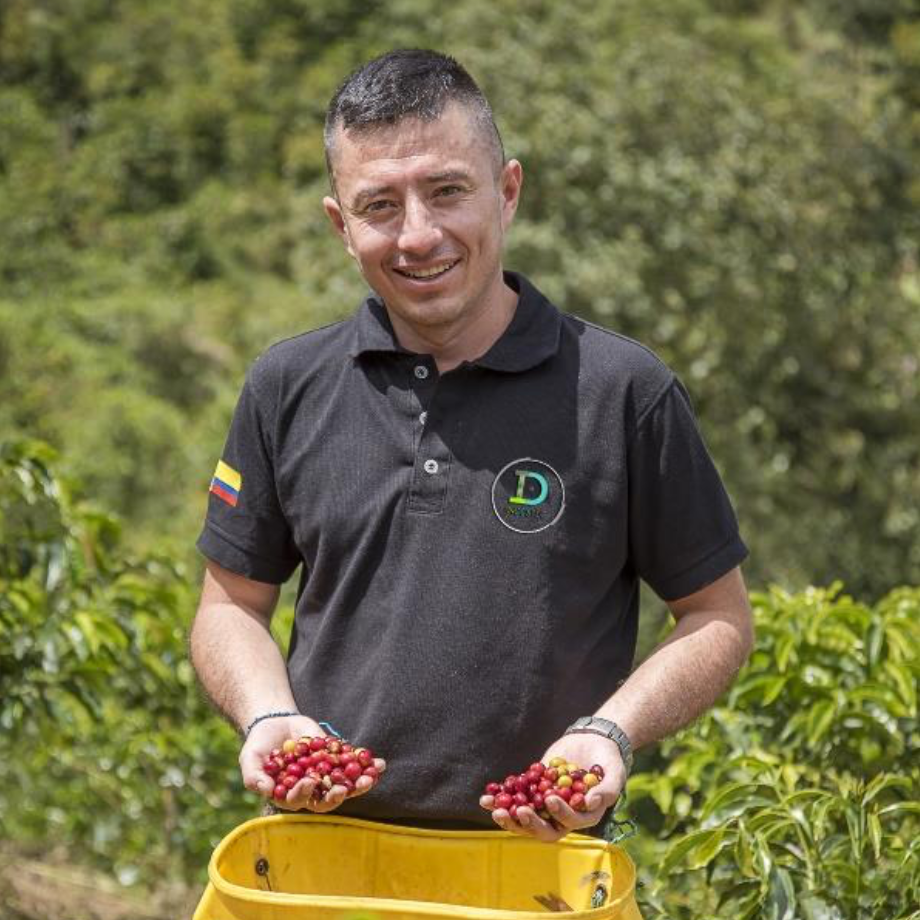 Diego Bermudez started growing coffee at Finca El Paraiso in 2008. At the same time he was studying, paying his education by selling coffee to local cooperatives. He now has a bachelor degree as Agricultural Business Manager and has improved as a coffee producer as well. Diego aims for amazing quality and has gained recognition for his coffees. He founded a company with his family called INDESTEC and manufacture an innovative technology for coffee drying – ECO-Enigma. This machine allows them to fully control the drying process which is critical in their production of specialty coffee with standardized times and temperature. Diego is also building a social program to allow their neighbors to process their coffee with their infrastructure to achieve controlled fermentation process and better prices.
Double Anaerobic Micro Lot: Rose Tea
Origin: Plendarmo, Colombia
Farm: Finca El Paraiso
Farmer: Diego Bermudes
Varietal: Castillo & Colombia
Roast profile: Light filter
Taste notes: Hibiscus, Strawberry, Red Cherry, Blueberry Jam, Rose Tea, Cranberry Juice. Very sweet & beutifully balanced
Whole bean coffee – 200g